Clinical Therapist, MSW, LCSW, CSAT
"Whatever path you are on at the moment can be made brighter knowing that a trained and caring professional is here to guide you through challenging times in life. Our mission at Into The Light Mental Health and Consulting Services, Inc. is to walk beside you as you embrace changes in life and move towards hope, healing, and happiness."

Hello, and welcome to the homepage for Into the Light. Our office is located in historic Downtown Evansville and is centrally located for your convenience. You will notice the warm and inviting atmosphere and old world character from the moment you step into the building and into our office. Our furnishings and lighting make you feel at home and relaxed when you enter session.
Therapy offers you the chance to slow down, relax, and reflect. During your sessions together, our therapists will help you identify and strengthen your skills as you navigate life's ups and downs. They will work with you to reframe negative thoughts and processes and identify goals for the present and future. In sessions together, you will gain inner momentum as you work toward your goals with the gentle guidance of a trained therapist in a warm and inviting atmosphere. In addition, user friendly and HIPPA compliant Telehealth platforms make it easy to access services in the event that in-person sessions aren't available.
Starting therapy can sometimes be an overwhelming experience, and we've tried to simplify the process for an easy transition. If you are interested in services, please consider the following steps:

Starting therapy takes an investment of time, money, and emotional resources. Successful clients make themselves a priority. Before committing to change, please take a moment to consider if you are ready to invest what is needed to make a change in your life.
This office accepts several major insurance carriers, although there are many plans within each. Before deciding on therapy, it's a good idea to call your insurance provider to see if this office is in network for your plan, if you have a deductible for outpatient behavioral health and the amount, if you have a copay and the amount, and if a preauthorization for services is needed.

This office collects the full amount for session at the time of your visit and bills your insurance as a courtesy to you. Any amount paid by your insurance will be rebated to you when this is received by this office.
If you are interested in scheduling an appointment, please call the office to schedule a free initial phone consultation and to see if this office is accepting new clients.

If a decision is made during the phone consultation to schedule an intake assessment, please print out, sign, date and return the Initial Assessment, Consent to Treat, Financial Consent, No Surprises and Credit Card forms to this office. An appointment will be scheduled with you once these are received and reviewed by office staff.

If you're wanting help on setting boundaries, learning how to say no to toxic people in your life, improving your relationships, and practicing good self-care, then we invite you to step into the light of self-awareness and onto the road of personal growth with therapeutic services.
Some clients seek therapeutic services proactively to improve communication skills in an already healthy marriage or to help resolve conflict successfully. Other clients need assistance with balancing work, family, and other stresses in their life in a healthy way.
Still others are experiencing symptoms of depression and anxiety, or have been through past trauma and grief and loss.
For all of these concerns and others, our therapists are able to work with you in an understanding and nonjudgmental environment. They understand your hurt on a physical, emotional, and spiritual level and can help transform you into a stronger individual that has survived adversity and triumphed over hurt.
This office specializes in the many dimensions of past or current sexual abuse as well as working with individuals and couples in sexual and relationship recovery. This office houses the only female CSAT and one of 2 CSAT therapists in the area, and our therapists will help guide you through recovery in a compassionate and gentle manner to sustain lasting change.
Downloadable Files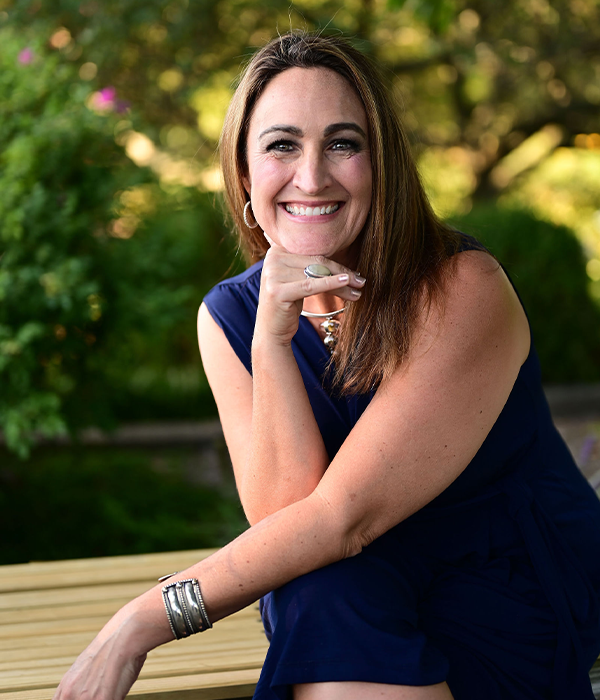 Laura Symon, MSW, LCSW, CSAT, SEP is the owner and primary Psychotherapist at Into the Light Mental Health and Consulting Services, Inc. She holds a Bachelor's Degree in Public Relations and a Master's Degree in Social Work. She is the only female Certified Sex Addiction Therapist in the area and is a certified Somatic Experiencing Practitioner (SEP) in the internationally recognized Trauma Institute Program. She is further credentialed as a SOMM Provider and has additional training through INJSOP. Laura looks for the good in others and helps clients discover the hidden potential within themselves. Laura works with clients through Somatic Experiencing as well as Heart Math to help clients learn to listen to body sensations as well as to renegotiate trauma in their bodies. She especially enjoys Reality Therapy and Narrative Therapy while working with clients in a traditional talk therapy format. Prior to working at Into the Light, Laura worked with both non-profit and for-profit agencies. Most recently, Laura was an Adjunct Professor at The University of Southern Indiana in the Social Work Program. Additionally, she was employed at aha! as a Psychotherapist as well as St. Mary's Medical Center where she was instrumental in advancing the Internal and External Child Abuse Task Force teams. This multi-agency approach to examining child abuse in the medical setting brought together professional community members and medical personnel to explore child abuse cases in a multi-disciplinary fashion.
Additionally, Laura has been a School Social Worker for The Evansville Vanderburgh School Corporation, a Psychotherapist at Restorative Solutions and an employee at Albion Fellows Bacon Center.
Laura is the past President for The Education Committee for the Evansville-Vanderburgh County Commission on Sexual and Domestic Violence and is a passionate advocate for macro level change. She has testified successfully for the passage of Indiana House Bill 1175 in addition to advocating for the extension of the statute of limitations on sex crimes. Laura has testified at numerous judiciary committee hearings in Indiana and is a facilitator for Darkness to Light sexual abuse prevention program.
Laura's hobbies include gardening, volunteering and spending time with family. She is also passionate about historic preservation and is a current board member for The Old Vanderburgh County Courthouse and a member of The Reitz Home. She is a current member of The Parenting Time Center.
Issues: Career, Coping Skills, Divorce, Grief, Relationship Issues, Self Esteem, Sex Therapy, Spirituality, Infidelity, Internet Addiction, Trauma and PTSD, Sexual Abuse, Sexual Compulsivity, Women's Issues.

Religious Orientation: Christian
Treatment Orientation: Cognitive Behavioral (CBT), Somatic Experiencing, Family Systems, Narrative, Solution Focused Brief (SFBT), Trauma Focused
Modality: Individuals, Couples
If you're wanting more intense work in a shorter amount of time, Laura is available for intensive programs that are customized around your unique needs for 1-3 day periods of time. These are beneficial for couples work and for resolving and processing trauma in a shorter time frame. This service is helpful for those travelling from out of town and busy professionals.
Laura is able to work with your family to create a safe zone for your minor children and develop a positive parent and child relationship. This includes making children feel safe as well as creating a safety plan for sexually reactive children. She helps educate families in a nonjudgmental way about the effects of abuse and neglect and provides strategies to help all family members respect personal boundaries without shame.
---
Church and Faith Based Child Protection Policy and Programming
Intake $325 – Follow Up Sessions $300 – Couples Sessions $350
Accepted Payment Methods: Cash, Check, Apple Pay, HSA, Paypal

Accepted Insurance Plans: Meritain, Aetna, Humana, Deaconess Health Plans, SIHO, Encircle.

---
Into the Light
Mental Health and Consulting
201 NW 4th St. Suite 105
Evansville, Indiana 47708
Inside The Old Vanderburgh County Courthouse
---
---